Inlays, mosaics and artistic workings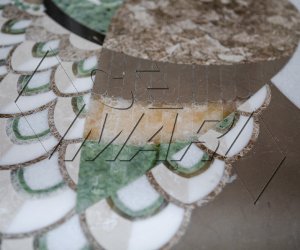 The mosaics and inlays in polychrome marbles represent our strength, so as to make the floors and walls real works of art.
We create exclusive designs on their own or on request that represent floral, figurative or architectural subjects that become marble paintings.
Our mastery, the result of decades of experience and training, is combined with the high technology and manual skills typical of craftsmen, allowing us this particular artistic processing of marble.